Will You Be My Friend?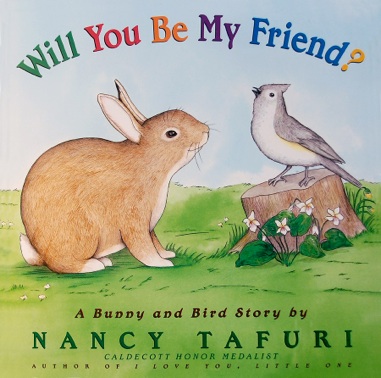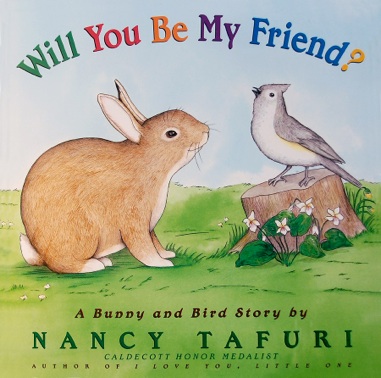 Will You Be My Friend?
"Tafuri never belabors the emotional content."- Publishers Weekly
Bunny and Bird live in an old apple tree. Bunny is eager to be friends, But Bird feels too shy. With simple, lyrical language, perfect for reading aloud or for children just beginning to read on their own. Nancy Tafuri has created a delightfully reassuring friendship story brimming with all the emotions of childhood.
Format: Hardcover
Ages 2 and up, 32 pages.